Credit to EP wired for this article:
Below are the top 10 Bodyguard movies you can't miss:
We're going to share, in no particular order, the best bodyguard movies that are actually worth watching. Some are more grounded in reality, while others are more far-fetched. Either way, we guarantee that you'll find something you love on this list.
1. The Hitman's Bodyguard (2017)​
In a movie that's on the far side of reality, Ryan Reynolds plays Samuel L. Jackson's bodyguard, and he's trying to protect the infamous assassin. Only one trouble, though, they hate each other. The dysfunctional duo has to race from Manchester to the Hague so that Darius Kincaid, played by Samuel L. Jackson, can testify against a Belarusian dictator.
The Hitman's Bodyguard
is a great
mix of action and comedy, accompanied by a star-studded cast.
Alongside Jackson and Reynolds, you'll also see Gary Oldman and Salma Hayek. Coincidentally, this movie has one of our favorite quotes when it comes to close and executive protection:
Boring is always best.
2. Romeo Must Die (2000)​
The movie
Romeo Must Die
is a staple in the bodyguard industry, and you won't find many people who haven't seen this action thriller. It's fast, it's dark, and it's chock-full of action, crazy stunts, and drama.
Leading the cast of Romeo Must Die is Jet Li,
and Aaliyah plays his love interest (or his Juliet). Alongside them, you can also watch Isaiah Washington, Russel Wong, and a cameo from the famous rapper, DMX.
3. The Bodyguard (1992)​
Kevin Costner's
The Bodyguard
is arguably one of the best bodyguard movies in the world, and it was an
international box-office hit.
He plays a former Secret Service agent who's tasked with protecting an
R&B singer
, played by the legendary Whitney Houston.
Of course, Costner soon discovers that there are very few similarities between the lives of a singer and the President. Nevertheless, he puts it all on the line to protect her, which is not unlike
what an EP agent would do
.
4. Man on Fire (2004)​
Once again,
Man on Fire
isn't really the best example of what you would see every day in the bodyguard or EP industry. With that said, it's still an incredibly entertaining movie,
based on the novel with the same name,
written by A.J. Quinnell.
In it, Denzel Washington, who is a former CIA operative, becomes the bodyguard of a nine-year-old girl, Dakota Fanning. Man on Fire revolves around the powerful bond the two share, up until kidnapping tears them apart.
5. In the Line of Fire (1993)​
Clint Eastwood shines as a Secret Service agent, Frank Horrigan, who couldn't stop the
Kennedy assassination
in In the Line of Fire. After being wracked with guilt for years, he once again faces a similar situation, as a former CIA assassin tells him that he'll kill the current president.
In the Line on Fire
is an incredibly
thrilling movie, full of twists, turns,
and some incredible acting. In fact, for his role in the movie, John Malkovich received an Oscar nomination. Another fun fact about this movie is that, for a while, it made a lot of rounds in Hollywood. Other actors that were in the running to play Horrigan included Robert Redford, Sean Connery, and Dustin Hoffman.
6. Close (2019)​
Even though Noomi Rapace's
Close
was a box office flop, it's still a pretty good close protection movie. In it, the Swedish actress plays a bodyguard who starts working for a spoilt heiress. However, she becomes tangled in a deadly assassination conspiracy, and she has to put her life on the line to protect her client.
Close
follows a similar pattern to Man on Fire
, so if you loved that movie, you're definitely going to enjoy this one, too. It's also full of fast-paced scenes, where Rapace shows off her physical prowess, and dominates the role.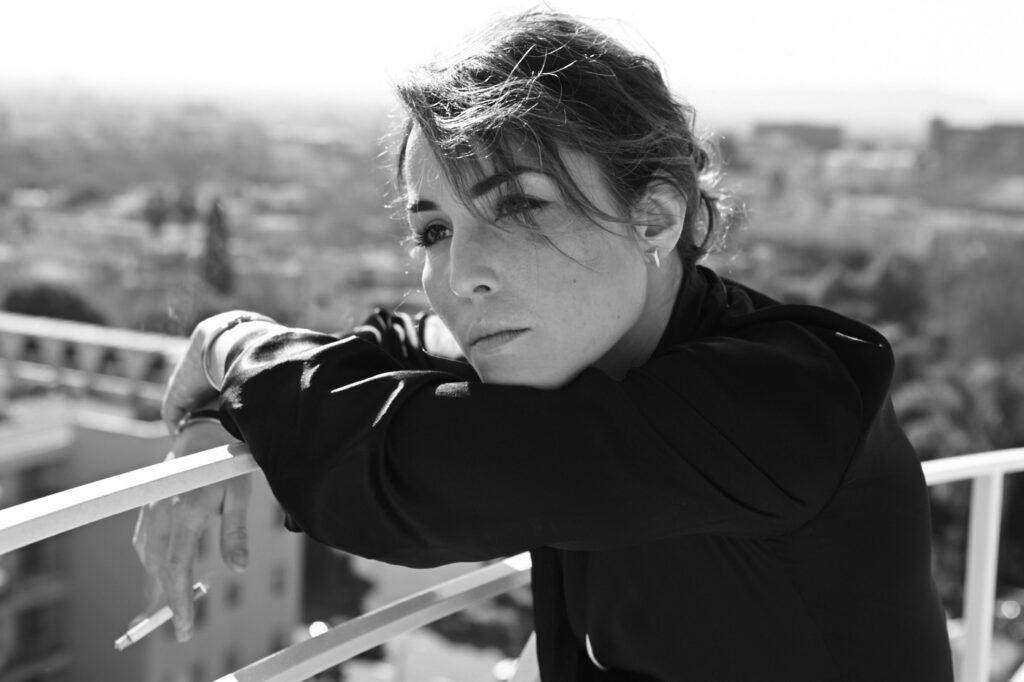 7. My Bodyguard (1980)​
My Bodyguard
is a kind of funny story about a kid who gets bullied in his new school. To rectify the situation, he hires the toughest kid in the school to be his bodyguard. It's a story of growing up, weathering storms, and forming friendships.
It's
not really your typical story about close protection,
but it definitely speaks to the psychological aspects of protection. Everyone, no matter who they are, and what they do, wants to feel safe and protected. My Bodyguard is one of those movies that will pull at your heartstrings and make you laugh.
8. The Sentinel (2006)​
The Sentinel
is another movie about a Secret Service agent, but one about a man who finds himself in the middle of a murder plot. Michael Douglas, who plays Pete Garrison, launches an investigation when he finds out that someone's planning to kill the president. However, his partner soon realizes that all the signs point to Garrison.
It's
a thrilling, fast-paced movie,
starring some pretty
big A-listers
, including Kiefer Sutherland, Eva Longoria, and Kim Basinger. If you enjoy a lot of twists, turns, and drama, we definitely recommend The Sentinel.
9. Bodyguard (2018)​
A Netflix original series,
Bodyguard
, is a six-episode thriller that tells the story of the Royalty and Specialist Protection Branch. It follows David Budd, a fictional bodyguard, who's a war veteran working for a branch of London's Metropolitan Police Service. He's tasked with protecting the Home Secretary, a woman whose policies he despises.
It's definitely an interesting take on
what happens when close protection officers have to put aside their beliefs
to do their jobs.
To Sum up​
These were our choices for the best bodyguard movies that are definitely worth the watch. Do you agree with our selection, or do you think that there are some more accurate depictions out there? Let us know down in the comments.
If you want to know all the things that make a bodyguard, check out this article on the
best bodyguards
through history. For more facts, tips, and tricks, sign up for our newsletter.
​
Last edited by a moderator: